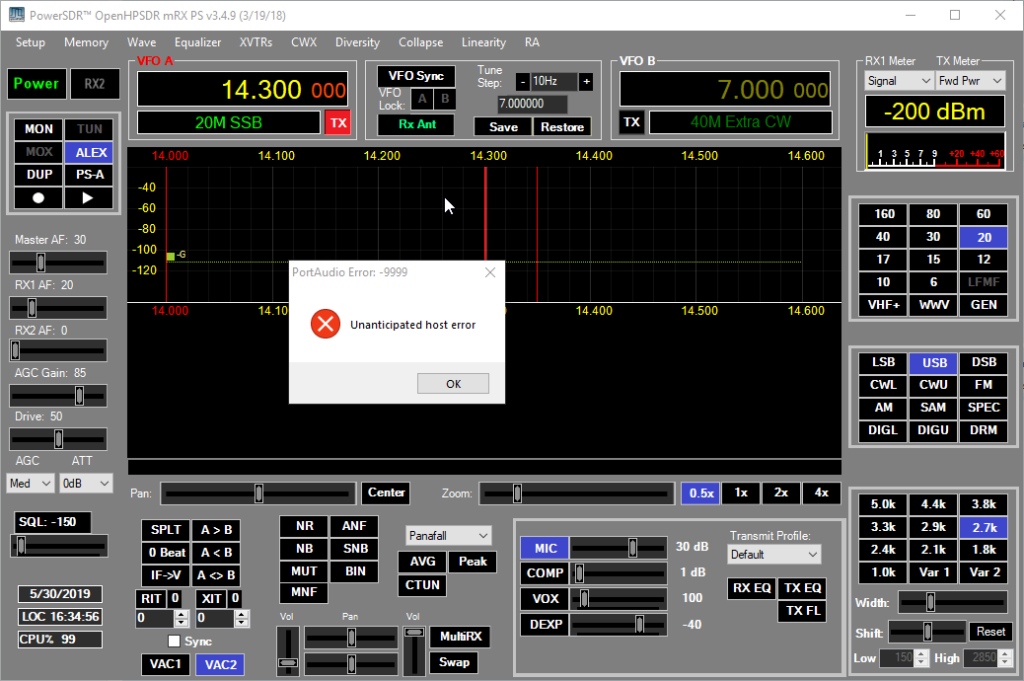 You're about ready to get your radio geek on and you get a PortAudio Error -9999 Unanticipated host error, followed by a PortAudio Error -9988 Invalid stream pointer.  WTF since everything was working fine on Windows XP/Windows 7/Windows 10.  Well, the mighty fine folks at Microsoft decided to tighten up security with applications ("apps" if you're cool) permissions to access the microphone.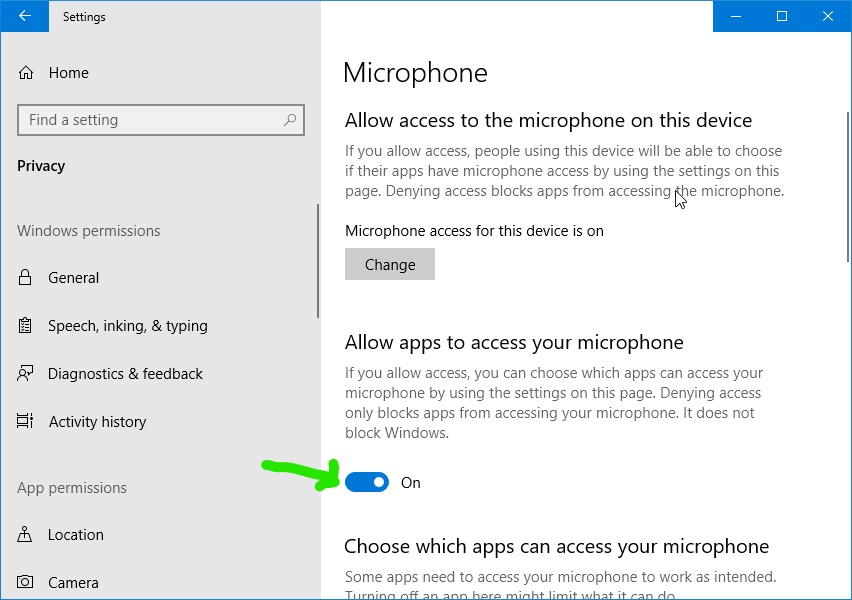 The fix is straight-forward:  On Windows 10, you go to settings->privacy->microphone and enable it.  If you are privacy concerned like me, you can then go through the "Choose which apps can access your microphone" and turn them all off.
For you new software engineers – this is a great example of a shitty error message.  If the message said "Access denied while trying to open your microphone or input device.  Please make sure this device is enabled and the access permissions are correct" that would make it much easier to diagnose the issue.